Don't Be Left Behind! 7 Tips to Develop an Extended Reality Strategy
15 May 2018, Posted by Technologies
in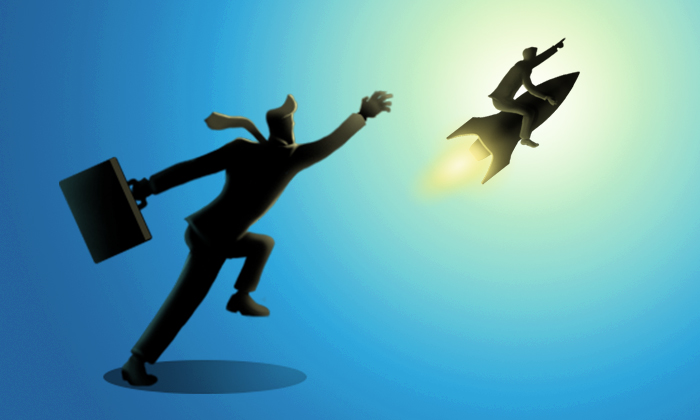 I remember that in the late 90's everyone realized they needed to have a website. Unfortunately for some of the largest businesses it was too late. Many big retail stores failed to recognize the impact of the web for business. As a result of this lack of vision, chains like Bullocks, The Broadway, Robinsons, etc. closed down while newcomers like Amazon gained momentum every month. We all know the rest of the story.
We are now once again at one of those key moments in history where a significant leap in technology is happening.  If you don't believe it just read the news. Apple, Google, Amazon, Facebook, and Microsoft are all investing heavily in augmented and virtual reality. Remaining retail giants like Walmart are also investing in these new technologies. Big brands, like Coca Cola, Pepsi, BMW, Audi, Ikea, Game of Thrones, L'Oréal, The Walking Dead, and many more are already developing AR and VR strategies. It is not a coincidence or a fad.
So the big question is what are you doing for your brand, products, or services? You don't want to be the next Bullocks or the IBM that let an unknown Microsoft become one of the most powerful companies in the world, right? Of course not!  But before you enthusiastically dive into XR, you must first determine which option, (AR) augmented reality, (VR) virtual reality, or (MR) mixed reality is the right fit for your business.  It depends on your products and services, and what is most effective with your audience. The answer could even be all three.
Here are some simple tips you should consider as a starting point:
1.

Review your business goals for the next 3 to 5 years.
2.

Get information on all aspects of XR. If you don't have someone on staff that can provide this knowledge, partner with a company or consultant that can help guide you. Consider what is possible now and in the future.
3.

Assemble a multi-disciplinary team that includes expertise in your business, competition, marketing, "XR", creative, and financial business modeling.
4.

Create a plan that addresses current opportunities but allows for growth since  these technologies are going to be evolving over the next few years.
5.

Don't stop doing what you are doing; just add 'XR" as part of your comprehensive sales and marketing plan.
6.

Balance current market needs with paving the road for the future.
7.

Execute, measure, analyze, and adapt your strategy to the changing nature of technology.

Take these steps and make sure you not only ensure the longevity of your business, but stake out a future for growth.  Don't get left behind. Explore what extended reality can do for you!

If you want to learn more about this topic, and get a jump into XR, you can meet me and many other XR experts at Digital Hollywood this coming May 22 through May 24 here is a link to the event http://www.digitalhollywood.com/DHSpring2018.html

I will be moderating a panel on this very subject May 22, at 10AM. Here is a link to my session http://www.seminar.dhsessions.com/dh18springtuesone.html (Full disclosure, I do have an Augmented Reality company, but I am not at the conference to sell, but to share information and facilitate partnerships. I am always happy to answer questions and to share what I know.)

It is really important that you develop a sound strategy in order to take full advantage of this amazing leap in technology. I'll be posting other information about XR on my blog every other week. Hope to see you at the conference!