Augmented Reality: Why do you need an AR strategy?
06 Aug 2021, Posted by Technologies
in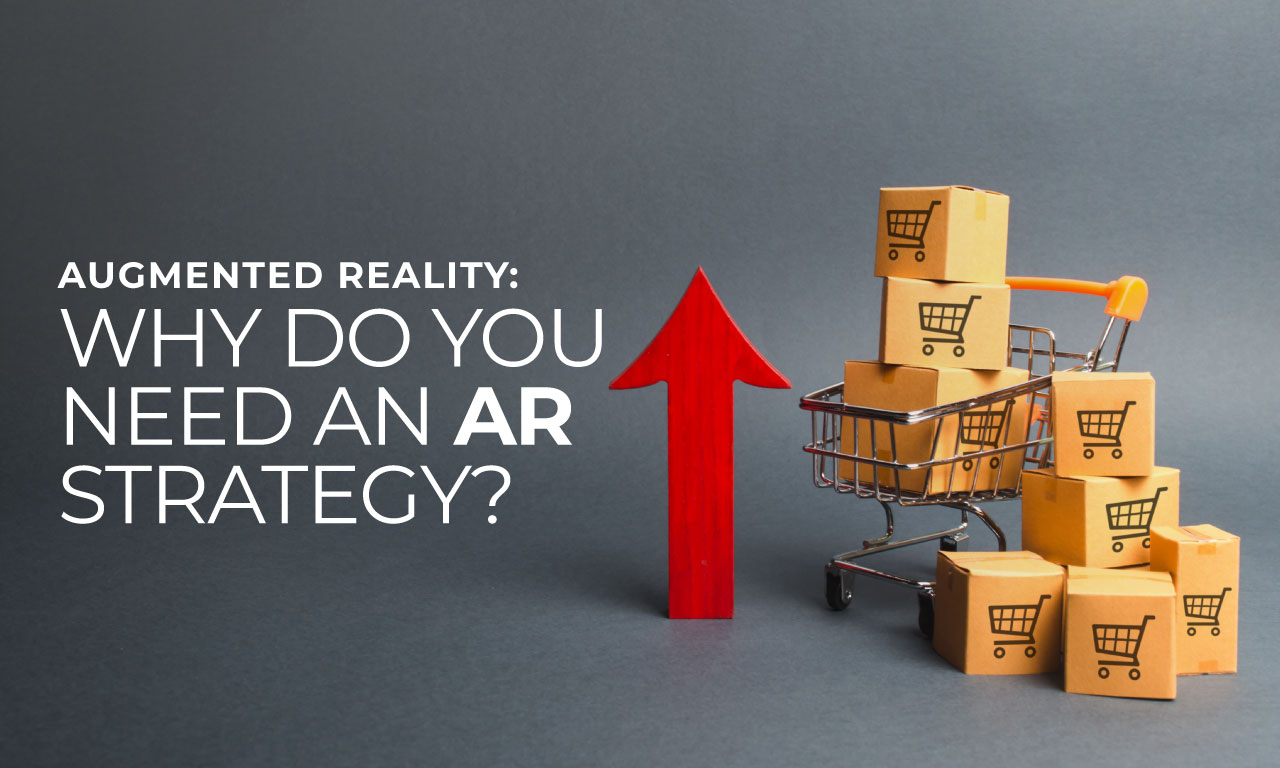 Undoubtedly many businesses are asking themselves this very question, is AR a key part of our strategy moving forward? This, of course, is a very sensible question to ask. The simple answer is that you do need an AR strategy.   AR is, in a way, like the mobile revolution. It allows us to connect the world (physical) with the digital world in a way that VR could only dream of.
When planning your strategy, there are a few suggestions I think you will find helpful.
Identify what the goal is. For example:

Discover – Brand awareness, reach (views/impressions)

Experience – Engagement, does the user trigger the experience?

Action item – This would be an outcome. Did the user made a purchase, or take the action you were suggesting? (sign up, vote, survey, etc.)

Tracking is a natural thing to do with all AR options. You will need to track a combination of metrics to measure success at various points in your AR strategy plan.

Keep in mind quantitative metrics and qualitative metrics that help you measure things like how your brand is perceived, overall experience, etc. Surely your creative team will have plenty to contribute here.

Analyze the overall impact of AR on your media plan.
Remember, AR is not a strategy in and of itself, but a way to extend your addressable market and make sure your products and services reach the target customer.  AR leverages mobile devices (and HMDs) and connects all media to provide a consistent user experience.
AR connects all your print media, making their performance measurable.

AR connects objects to your digital strategy making it possible to track usage and overall user experience.

AR extends your commerce efforts not by replacing the store experience but rather by complementing it. AR allows users to see items in their own space; if a consumer is shopping for a couch, the consumer can see if it fits the desired area. The consumer may still want to go to the store and try it, but AR facilitates that process by resolving, in this case, a practical issue which is size.

AR increases engagement and immersion without taking you out of the real world.

AR can provide target search.
In sum, AR can connect your store, eCommerce, website, products, and your consumer behavior data and areas of interest, allowing businesses to improve user experience, product assortment, and positioning and information about products and services.
If you want to learn more about how AR can help your business, please contact me or visit our website www.sparxworks.com or come see us on November 15 at www.ARExperience.us. This experiential conference will bring together the top brands and agencies with the hottest companies and services in AR in a collaborative way to foster the growth of our AR community. We look forward to seeing you there at the Faena Hotel in Miami beach.