The Value of Platforms for AR: The DAQRI Solution
06 Oct 2016, Posted by Technologies
in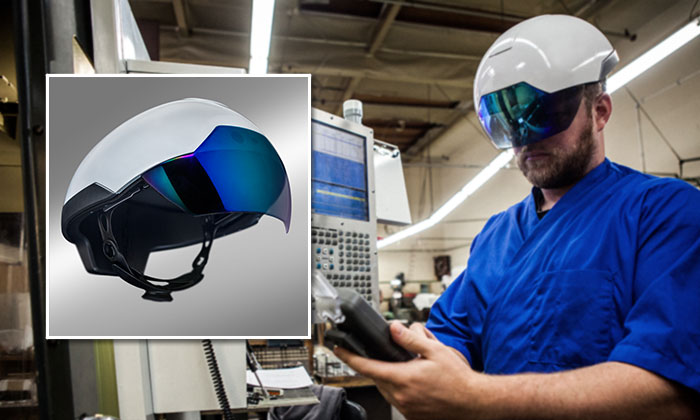 If you are looking to incorporate AR into your products and services, there are many things you need to consider in terms of technology. Fortunately, a few companies have focused on making the task as painless as possible.
DAQRI is one of the leaders in this space and I recently had the privilege of spending some time with their Chief Product Officer, Roy Ashok.  During our conversation I learned about DAQRI's commitment to creating the strongest set of tools to transform the way we work in many fields.  By focusing on cutting-edge devices and tools, they are enabling developers to create a new wave of next generation applications.
DAQRI is focused on bringing AR everywhere. Their flagship product is the DAQRI Smart Helmet, which will increase productivity, efficiency and safety for workers. And for those of us in content creation, they will offer a wide range of tools to easily create experiences for the helmet.
DAQRI also owns and supports ARToolKit, which is an open source, cross platform software development kit (SDK) that allows developers to create AR applications for all major platforms.
ARToolKit, enables creativity and opportunity. At NorthSouth Studios, we have already been able to create amazing experiences with it.  For example, download our free Snap Tolaca application (available on IOS https://itunes.apple.com/us/app/snap-tolaca/id1081059890?mt=8 and Android https://play.google.com/store/apps/details?id=com.ar.nss.demo&hl=en) and give it a try.  This app allows users to take pictures of themselves with a fictional game character in any real world setting.  It's fun and it only begins to scratch the surface of what you can do with the ARToolkit!
Some key pluses about the ARToolKit are:
open source
multiplatform
mobile focused,
supports the development of next generation apps for smart glasses
fast enough for real time AR applications
One of the biggest challenges in creating AR applications is the tracking of the users viewpoint.  The ARToolkit uses vision algorithms to solve this problem, enabling easy development of a wide variety of AR applications.
To learn more about DAQRI, go to their website http://daqri.com/ or better yet, come hear Roy Ashok at Digital Hollywood October 18. http://www.dhsessions3.com/Tuesday16Fl5.html at the panel I am moderating. Roy will be joined by David Weinstein (NVIDIA), Brian Blau (Gartner), Jim Marggraff (Eyefluence), Ronen Horovitz (Eyecue-tech), and Michael Leventhal (Formerly of Magic Leap)—all leaders in the AR field.