How to Make Money with AR: Introducing "SpectatAR"
25 Jul 2019, Posted by Technologies
in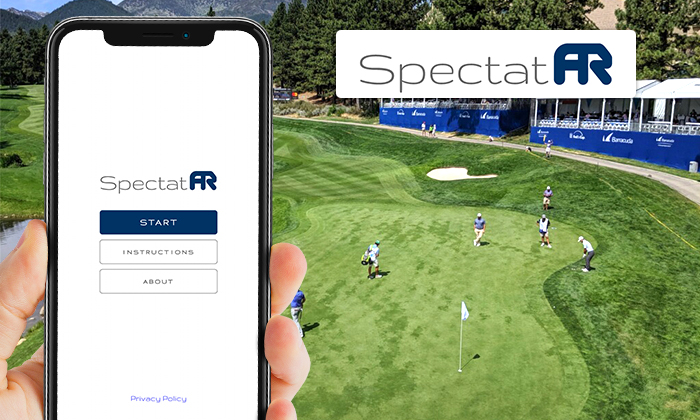 Over the past two years, we have seen numerous examples of how AR is becoming a game-changer for many industries. Among those examples/pilots some have actually made a lot of money, others a little bit, and most have served just as  examples of things to come.
This year we have focused on working with companies that are ready to integrate AR as part of their business model. The first adopters for business uses have come from retail, advertisement, entertainment, and hospitality vertical markets, and on a smaller scale, from training and education.
Today I want to introduce you to "SpectatAR" a new application we built for Carpe Diem International, Inc. / BizNevada, a premier publication in Nevada,  "SpectatAR" is the first app they are rolling out, It is focused on promoting events before they take place, enhancing live events, and retaining users and brand building after events are concluded.
"SpectatAR" Use Case 
This is an interesting case."BizNevada" was looking to add value to the print side of their business. After spending time analyzing their marketing strategies and goals and creating personas to better understand their end-users, AR was chosen as the best way to add value. The pluses include creating an immersive experience for the readers, access to special offers and services, and more importantly an expansion opportunity. With this new AR app they are now able to support and promote live events, opening new sponsorship, sales, and branding opportunities. Of equal importance is that by using the Hoodoo AR platform, all the services provided by "SpectatAR" will include strong analytics, which gives sponsors, content creators and publishers the ability to measure success and reach.
A great deal of thinking, exploring and researching went into the final product. The insight and leadership provided by Chris O'Sullivan, and Richard Moore were key to arriving at the right solution. As Chris explained their go-to- market strategy, "We want to encourage sponsor and event organizers to use AR through SpectatAR to add excitement and boost the 'cool factor' for their events".
While coming up with a strategy took several months of hard work, creating the new app was fast and simple thanks to our cloud-based integrated AR Platform, "SpectatAR" was built, submitted for approval and launched in less than two weeks!
"SpectatAR" is powered by our Hoodoo platform www.gethoodoo.com and can be downloaded via the Apple and Google app stores or through these links https://play.google.com/store/apps/details?id=com.nss.spectatar&hl=en_US and https://apps.apple.com/us/app/spectatar/id1473297416
If you want to learn more about our "Hoodoo platform", or about "SpectatAR" please follow the links above, join my blog, or just reach out to us.
I will be blogging again with more use cases and practical ways to add AR to your marketing strategy to create added value and extend your brands.
I will be speaking at the Mobile World Congress conference in October, and Digital Hollywood in November.  More on this in my next blog post.