GPU Essential hardware component for AR and VR
11 Oct 2016, Posted by Technologies
in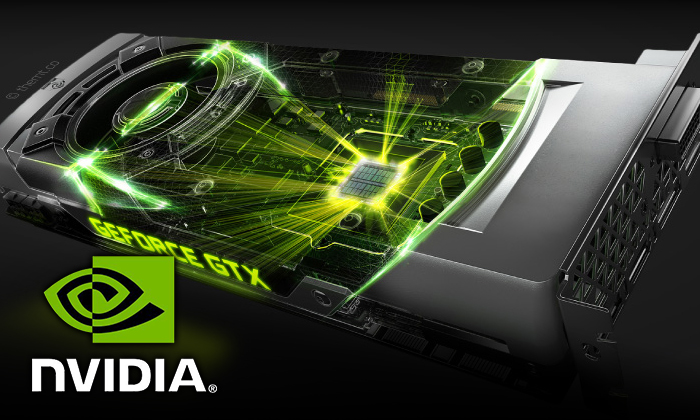 Continuing with my current series of post covering AR and VR I thought it would be a good idea to talk a little bit about hardware. I know is not the sexiest part of the story with AR and VR, but I think it is a key component for those who really want to learn and understand the ins and outs of these two emerging technologies.
For years we focused on the CPU as a central component for strong performance in a computer, and of course that has not changed. Today the current CPUs available, for example Intel's i5 and i7, are extremely powerful and can handle the workload in any scenario. This does not mean there is no room for improvement, of course there is, but for now we have most of the power we need.
The hardware revolution is now more focused on another key component for any computer or mobile device. It is focused on the ability to process graphics. GPUs (Graphic Processing Units) are a key to enabling a rich display of video and images on any device. In your computer you have a video card, in your mobile device you typically have a dedicated co-processor designed to accelerate graphics' applications, 3D content, etc.
In this and my past few posts I have been trying to share information regarding key technologies that are behind AR principally, and also VR. One key company behind this new technological revolution is NVIDIA, a pioneer in visual computing with more than 20 years of experience and success. NVIDIA is based in Santa Clara California, and its focus in the creation of GPU's (Graphic Processing Units). Their technologies are behind advances in AR, VR, and even self driving cars!
So why are GPU's so important? Well the simple answer is because AR (and VR for that matter) rely on the ability to process super rich graphics to provide an engaging experience, functions like multi-res shading, 360-degree video, and many others are key ingredients to a rich, immersive user experience, which is essential to AR and VR.
What exactly is a GPU? If you look it up online you will get the following definition "graphics processing unit, used primarily for 3-D applications. It is a single-chip processor that creates lighting effects and transforms objects every time a 3D scene is redrawn. These are mathematically-intensive tasks, which otherwise, would put quite a strain on the CPU."
NVIDIA's wide range of products, continuing effort to create drivers, and ongoing investment in research makes them a key contributor to technology in general, and also a key player in the future of AR. Perhaps by now you are wondering why I concentrate so heavily on AR in my posts. I guess I agree with Tim Cook, Apple's CEO when he said ""There's virtual reality and there's augmented reality — both of these are incredibly interesting. But my own view is that augmented reality is the larger of the two, probably by far."
David Weinstein, Director of Professional AR and VR at NVIDIA will be with a select group of AR innovators at Digital Hollywood this coming October 18th http://www.dhsessions3.com/Tuesday16Fl5.html. David holds a Computer Science PhD, and is the former COO of Numira. He holds several patents and has a lot of experience with algorithms, image processing and related technologies. David will bring attendees up to date on his view of AR and its possibilities for storytelling, and his thoughts on how this technology may impact the use of video or the creation of content.
Roy Ashok (DAQRI), Brian Blau (Gartner), Jim Marggraff (Eyefluence), Ronen Horovitz (Eyecue-tech), Michael Leventhal (Former Magic Leap), and I will also participate in the panel. Please do come and learn how your company can be part of this technological revolution and tremendous business opportunity.