Good News for Video Content Creators and Distributors
06 May 2014, Posted by Technologies
in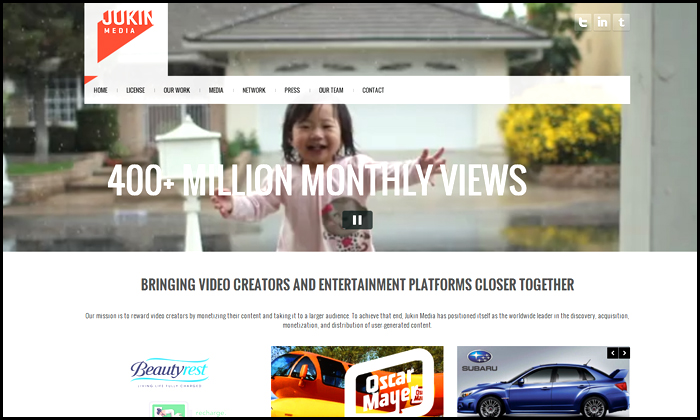 For decades and up until recently, content creation was only within the reach of big studios, famous directors, and a handful of entrepreneurs who were able to get their content noticed. But luckily times change, and how video is consumed and produced has also changed. Look around you—young adults and teens are watching less TV and spending more time on mobile devices. They are still consuming lots of video but it is video produced by a wide range of providers, not just the traditional TV outlets. The new reality is that video production and consumption is more organic and decentralized. If you have a smart phone, camcorder, or tablet, you're a potential video producer or consumer.
Now that video production is within almost anyone's grasp, the question becomes how to monetize and protect original creations. YouTube and other platforms give you a place to have a presence—a channel—but not necessarily a way to monetize your creation. And, drum roll, here comes the good news—Junkinmedia.com. If you have not heard about this company you soon will. Just a few years old, Jukin Media, is the creation of Jonathan Skogmo. His company is bringing modern video creators and distribution platforms closer together. If you are creating content, documenting current events, or just have something to say, you can now monetize it and protect it thanks to Jonathan and his talented team at Jukin Media.
If you have a smart phone, camcorder, or tablet, you're a potential video producer or consumer.
Jonathan has made an important contribution in terms of innovating how to distribute and monetize video. He has found a way to reward you for your hard work. And he has done so in a simple way.
If you are a distributor you will also love working with this company. Just visit their website and learn all about licensing content that is current, topical and trending. You can contact Jukin Media at (323) 932-0960 or at info@jukinmedia.com for more information.
Jonathan will be at the Digital Hollywood spring conference this week, if you want to meet him in person.