Augmented Reality the New Marketing Frontier
10 Mar 2016, Posted by Technologies
in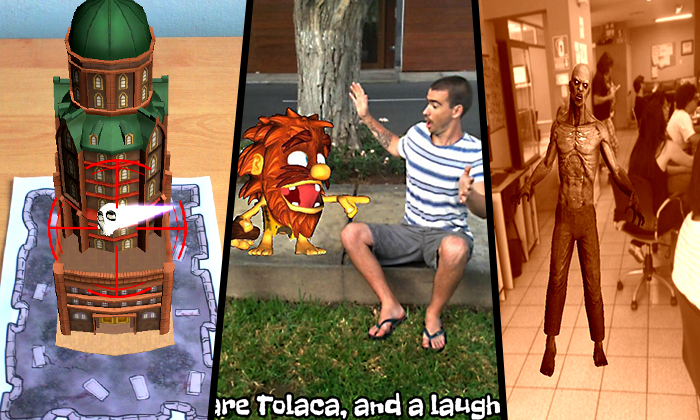 In the many years I have worked in the digital arena I have worn several hats. I have overseen technical projects, designed games, acted as a creative director, and handled financial modeling. But no matter what hat I have had to wear, essentially my role has always been to help people and businesses launch and promote products and services.
One of the most frequent challenges I face is working with people who don't know how to use media to best tell a story or should I say, sell a story. Writers love words and sometimes they forget the old axiom that a picture is worth a thousand words. This was driven home to me again recently when I found a piece of research:
"James McQuivey of Forrest Research says one minute of video has the value of 1.8 million words, in context that is approximately 3,600 pages"
Isn't that the truth! Most of the time, you can use a few well-chosen words combined with the right imagery and convey a strong message in less than two minutes. Apple has shown us that minimalism works, that we need to focus on an intuitive approach to creating user interfaces, and a straight to the point message. Once interest has been established, the user is willing to explore an offering in depth. This confirms what I have long felt—that if you want an effective advertisement campaign with a high conversion rate, focus on video.
But how do you focus on video if you're using print ads? To me, this is the beauty and promise of Augmented Reality and this is why I am so excited about its prospects. With AR you can incorporate video into just about any print ad and deliver a full commercial, a call to action, generate a lead, demo a game—all just from a magazine, billboard, or sales sheet. You name it!
I wish I could tell you that I am a genius, but I am not (although I think I am pretty smart). I just happen to be a great fan of video production, know a thing or two about streaming video, and more importantly have been lucky enough to work with AR in the early stages of its development. AR is currently in full expansion, I think that at the moment, the sky is the limit. There are various platforms to work with, techniques to get started, and plenty of room to innovate.
If you are interested in developing products with Augmented Reality, or want to know how your print or video content can leverage this innovative technology, please come see me at the Game Developers Conference in San Francisco, I will be taking some meetings on 3/14 and 3/15 and will be available on 3/16, 3/17, and 3/18 at booth number 436 on the exhibits hall, courtesy of Prom Peru. If you want to make an appointment drop me a line at bnewell@northsouthstudios.com Want to visit Peru? Have a business that can use some production help? Come visit me at the booth and ask me how.