Augmented Reality: The Importance of UI /UX Innovation
21 Sep 2016, Posted by Technologies
in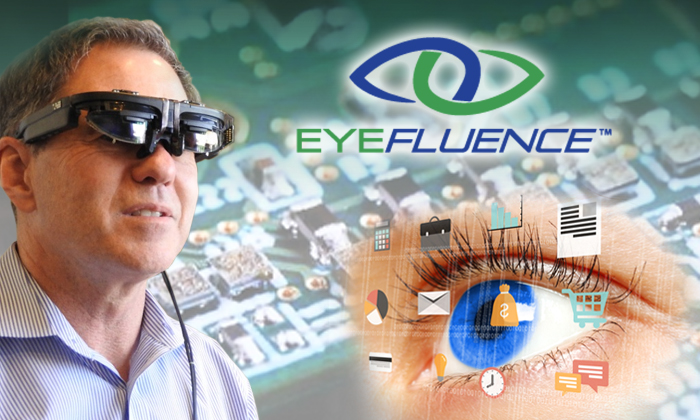 I think it's fair to say that most people in the tech industry agree that AR and VR are the future of computing. Companies around the world are spending vast sums of money and resources exploring the opportunities. Most efforts have centered on hardware like smart glasses, visors, helmets, and other form factors. A great deal of attention has been placed on visual recognition, but a challenge that comes along every time we go through a quantum leap in technology remains—user interface.
Without intuitive access, new technologies cannot thrive. That's why I was so excited when I learned about Eyefluence, a company that has taken on the challenge and come up with intuitive interactions that really work with the new form factors. Eyefluence, lead by CEO Jim Marggraff, one of the brightest minds in technology innovation, focuses on what makes sense. Tapping and swiping, while natural for a hand held device, are not really natural for a HMD or smart glasses, so Eyefluence focuses on your eyes!
Eyefluence's vision- driven interface focuses on the eye-brain connection. You use eye movement, to interact and as quick as you can think, you can interact. As they describe it on their website, "eyes can instantaneously transform intent into action." In just a few minutes a typical user can master the "language" of their eye-interaction technology. Undoubtedly you've heard of or seen eye-tracking technologies in the past, but they usually follow the basic principles of standard mouse interaction. With Eyefluence there is no need to look at objects and dwell on them to activate them.
Intriguing isn't it? I wish I could fully explain the subtlety of their interface to you in writing but this is one you have to see to truly understand. Luckily, Jim Marggraff will be discussing the technology at my AR session at Digital Hollywood this October 18th http://www.dhsessions3.com/Tuesday16Fl5.html. Please do stop by to learn more about eye-interaction technology. And if you can't join us, you can learn more about Eyefluence at www.eyefluence.com.
Roy Ashok (DAQRI), Brian Blau (Gartner), Ronen Horovitz (EyeCue-tech), David Weinstein (NVIDIA), Michael Leventhal (Formerly of Magic Leap) will also be on the panel. Come meet the leaders of the companies that are making AR possible. We'll all be available to answer your questions. Come and learn how your company can be part of this technological revolution and tremendous business opportunity.