Augmented Reality: Light Field technology is here!
26 Sep 2017, Posted by Technologies
in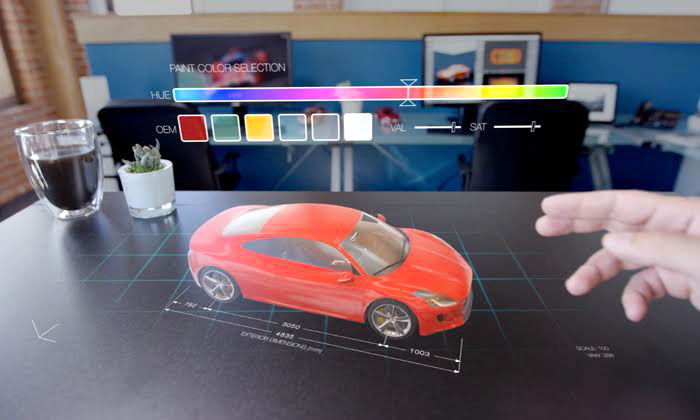 For the past three years I have been researching, prototyping, and developing augmented reality (AR) demos and even some AR products for mobile devices. In parallel I have been fortunate enough to host AR panels for just about the same length of time. This has allowed me to meet with the very top companies in the industry.
Interestingly one of the first things I wrote about some time ago was Magic Leap. I loved their light field technology approach. My visit to their offices may have been the final push to make me a complete believer in AR as the next mega milestone in technology. But I am still waiting for Magic leap to enter the AR world publicly. But as often happens in life, while you are waiting for one thing, something else develops. I hosted a panel at GTC this past May thanks to my friend David Weinstein from NVIDIA, and I met a panelist from a company I did not know anything about. This company was Avegant, and the panelist was Eric Trabold, Chief Business Officer.
I immediately enjoyed meeting Eric, and we went on to have a fantastic session at GTC together with other very talented panelists (they will the subject of other posts J). Soon after the panel I went and visited Avegant in Belmont. CA. My visit was, simply put, fantastic. Eric was kind enough to set up a full demo for me. What came next was really impressive.  I was able to walk through the solar system, where I was struck by the clarity of each detail – I could view individual asteroids passing by Jupiter, see the Mars' Curiosity Rover, and view the weather patterns on the Earth. I spoke to a photorealistic volumetric 3D hologram where I could easily see features like her eyelashes and freckles, and I was able to hold animals in the palm of my hand!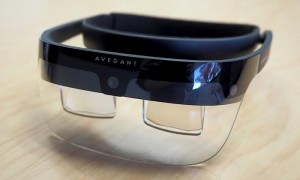 It turns out Avegant has been around for a long time, the Founders started out with display research for the US military, evolving their technology over the course of time into a Consumer Product called The Glyph and now providing their Light Field technology to PC and Mobile OEMs that are going to bring Mixed Reality Headsets with Avegant Technology to the market. Other than Lytro, I think they are the only ones with this technology available today.
Avegant blends the real world with digital images that you can interact with. I think image wise Avegant is in my top two (I go back and forth from one to two and vice versa). My understanding is that more robust interactivity and other features are in the works.
If you want to learn more about this fantastic technology, and meet Eric in person, you can join us at my panel at Digital Hollywood this coming October 10, at 12 Noon http://www.dhsessions4.com/Tuesday17Fl6.html  We'll also be joined by Leon Laroue (Epson Moverio), Michael Leventhal, (Holmes Weinberg PC, Formerly Magic Leap), Soulaiman Itani (Atheer), Tom Wesselman (Plantronics), and Mike Hildebrandt (DAQRI). Come and learn about how your company can be part of this technological revolution and tremendous business opportunity.