Augmented Reality: AR Anywhere!
05 Oct 2017, Posted by Technologies
in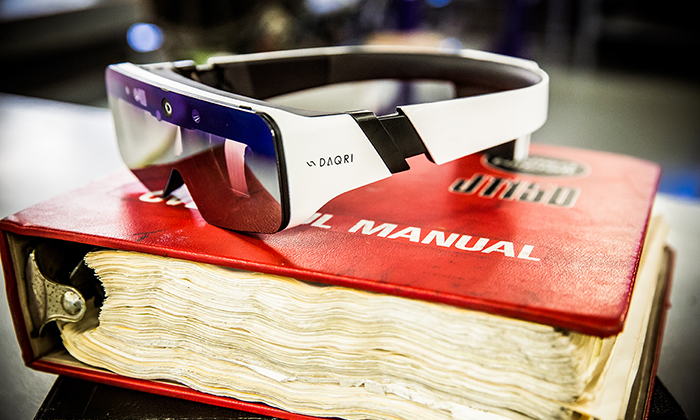 One of the very first augmented reality (AR) companies I learned about was DAQRI, which is located here in Los Angeles. Years ago I met with them because I wanted to use the ARToolkit, an open source platform they had acquired. I was immediately impressed with their vision for AR and what they had already accomplished with their human body and chemistry applications, which were featured just a few years ago at Apple's main event. Over the years I have worked with Roy Ashok Chief Product Officer at DAQRI, and more recently, with Mike Hildebrandt, VP of Corporate Development, and Strategic Partnerships at DAQRI. They are both top leaders in the growing AR market place.
One of the company's key products is and has been DAQRI Smart Helmet. Designed to bring digital technology and interaction right into the workplace, it delivers real-time data based on the environment, direct to users, enabling them to visualize and understand the workplace in ways never before imagined.  In short, it makes workers more productive, safer and more proficient.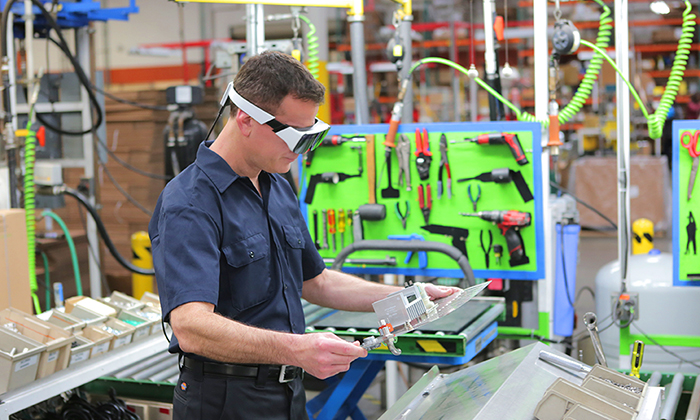 Today Smart Helmet is just one of DAQRI's impressive product line up.  They are now launching DAQRI Smart Glasses, which will be on the market this quarter. Smart Glasses are a significantly smaller form factor than Smart Helmet, and should have a big impact on vertical markets like architecture, 3D printing, blueprint models, and more.
DAQRI Qube, a new development platform that enables robust integration and custom development with the flexibility to leverage existing Integrated Development Environments (IDEs) and applications. The Qube, coupled with DAQRI developer tools, allows for easy prototyping, testing, and measurement by providing more direct access to sensors.
DAQRI provides DAQRI HUD as a solution for automotive manufacturers looking to incorporate HUDs in their automobiles.
DAQRI's advances for AR promise to reshape the way we work, communicate and learn.  You can learn more about DAQRI's amazing products and AR solutions at their website https://daqri.com/
If you want to learn more about this topic, you can meet Mike Hildebrandt in person, just join us at my panel at Digital Hollywood this coming October 10, at 12 Noon http://www.dhsessions4.com/Tuesday17Fl6.html . We'll also be joined there by Leon Laroue (Epson Moverio), Eric Trabold (Avegant), Michael Leventhal (Holmes Weinberg, PC), Soulaiman Itani (Atheer), and Tom Wesselman (Plantronics). Come and learn about how your company can be part of this technological revolution and tremendous business opportunity.